Technologies that improve learning...Really? A critical look from the educational evaluation.
Date
2017-03-17
Speaker
Gregorio Rodríguez Gómez
Abstract
The objective of the conference is to reflect on one of the essential components of the learning process, such as educational evaluation, and the role that technology plays in this context as an element of progress or regress, favoring or inhibiting, innovation and Educational development.
Slides
Video
Author's biography
Gregorio Rodríguez Gómez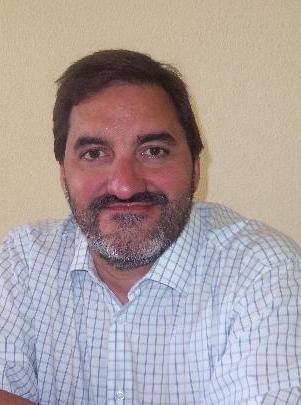 Professor of EGB (Sciences), Lcdo. In Philosophy and Sciences of the Education and Doctor in Sciences of the Education by the National University of Distance Education (UNED). Specialized training in institutional evaluation, programs and people (quality systems, audits, ISO standards, model EFQM). Evaluator at ANECA, AEVAL, Club of Excellence and Management, AGAE. Full Professor accredited to University Professor in the Area of ​​Methods of Research and Diagnosis in Education of the University of Cadiz. Member of the EVALfor-SEJ509 Research Group "Evaluation in training contexts". Director of Research Projects Re-Evaluates "Reengineering of e-Evaluation, Technologies and Competency Development in Teachers and University Students" (P08-SEJ-03502) and DevalS "Development of Sustainable e-Evaluation - Improving Competition Evaluator of university students through virtual simulations "(EDU2012-31804). Director of the Unit for Quality of the University of Cadiz (1997-2003), Director of the Department of Didactics (2003-2008). Coordinator of the Master's Degree in Socio-educational Orientation and Evaluation (2008-2013). President of the Inter-University Association of Pedagogical Research (AIDIPE) (2013-2016). Currently teaches a degree, master's and doctorate at the University of Cadiz and collaborates as a teacher in the Master's e-Learning and Social Networks of UNIR. President of the State Network of University Teaching RED-U (2016).