An overview of Learning Analytics activities in UC3M
Date
2016-10-21
Speakers
Carlos Delgado Kloos
Pedro Muñoz Merino
Abstract
TThis presentation will cover an overview of the main activities of learning analytics carried out by Universidad Carlos III de Madrid (UC3M) from two different points of view: research and deployment/implementation in the university. We will review different research studies including affective learning, behavior analytics, visual analytics, prediction, clustering, evaluation of the learning process or adaptive learning. Some developed tools will also be presented. In addition, we will comment about the different on-going learning analytics projects deployed and implemented at UC3M, analyzing the different policy implications.
Transparencias
Vídeo
Biografía del autor
Carlos Delgado Kloos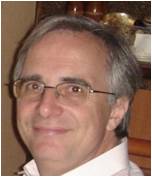 Carlos Delgado Kloosreceived a PhD degree in Computer Science from the Technische Universität München and a PhD degree in Telecommunications Engineering from the Universidad Politécnica de Madrid. He is currently Full Professor of Telematics Engineering at the Universidad Carlos III de Madrid, Director of the on-line Master Máster online en "Gestión y Producción en e-Learning", and Coordinator of the eMadrid network. Additionally, he is Associate Vice-Chancellor of Strategy and Digital Education.
Pedro Muñoz Merino
Pedro J. Muñoz-Merino is a Visitant Associate Professor at the Universidad Carlos III de Madrid. In 2003, he received his Telecommunication Engineering degree from the Polytechnic University of Valencia, and in 2009 his PhD in Telematics Engineering from the Universidad Carlos III de Madrid. He obtained his acreditation in May 2012 as Associate Professor by the ANECA agency from the Spanish Ministry of Education. He has also received several awards like the AMPER award for the best Master Thesis in Telematics Engineering or a special PhD award by Universidad Carlos III de Madrid. He has made two long research stays: one in Ireland for more than 3 months at the Intel company in 2005, and another in Germany for more than 6 months at the Fraunhofer Institute of Technology in 2009-2010. In addition, he is author of more than 80 scientific publications and has participated in more than 20 research projects. He has been PC member of different conferences and invited as a speaker in different events in topics related to learning analytics and educational technologies. He is also an IEEE Senior Member from 2015. His skills and experience include research and development in learning analytics, educational data mining, evaluation of learning experiences, user studies, gamification or Intelligent Tutoring Systems. You can contact him at twitter at @pedmume.