Robotics in the classrooms of the Community of Madrid through the subject Technology, Programming and Robotics
Date
2017-01-20
Speaker
David Cervera Olivares
Abstract
The Community of Madrid implemented in a pioneer way the subject Technology, Programming and Robotics in Secondary Education to enhance students' digital learning and skills including 3D printing. The area in which the social, economic and cultural life of advanced societies is already developed is a digital environment where programming is an essential knowledge so that students can take the step of being technology users to creators in the digital world in which they will develop their lifes. Programming structures student reasoning, promotes entrepreneurship, and develops critical thinking. The need to introduce this teaching in the school is to prepare young people to be protagonists of their future and to have the competences to interact in this new ecosystem.
Slides
Video
Author's biography
David Cervera Olivares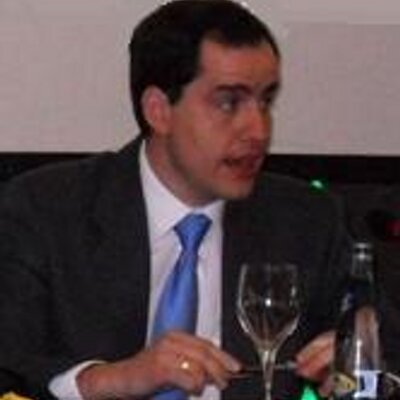 David Cervera Olivares, Deputy Director General of Innovation Programs in the Ministry of Education, Youth and Sport of the Community of Madrid, coordinates, among others, the Bilingual Program, the evaluation of bilingualism, the Foreign Language Teachers Training plan, the Program of Robotics and Technology, the EducaMadrid digital platform, the Cultural and Artistic Activities Plan (Choir, Theater, Short, Debate, Oratory, Narrative, Comic) and the Digital Educamadrid Magazine. Between 2012 and 2015, he held the position of Technical Advisor of the International Area of ​​the National Institute of Educational Evaluation of the Ministry of Education, Culture and Sport of Spain and was responsible for the coordination with international organizations for the OECD External Evaluations, IEA and EU (PISA, TALIS, PIAAC, PIRLS, TIMSS, EECL). Between 2008 and 2012 he worked as a Technical Advisor for Teaching the Diagnostic Evaluations and collaborating in the organization of the processes of application of the International Evaluations in the Community of Madrid. From 2000 to 2008 he developed his work as a Secondary Education teacher in the area of Technology, ICT Coordinator, Comenius Project Coordinator and Head of Studies in several centers of the Community of Madrid.  He has published several books related to the area of technology and the training of teachers and articles in magazines on evaluation and on bilingualism. He has participated in a large number of congresses, conferences and seminars on topics of national assessment, international evaluation, bilingualism and contents of the area of technology and the use and management of various computer tools.